Jun 2, 2020 09:54 PM Central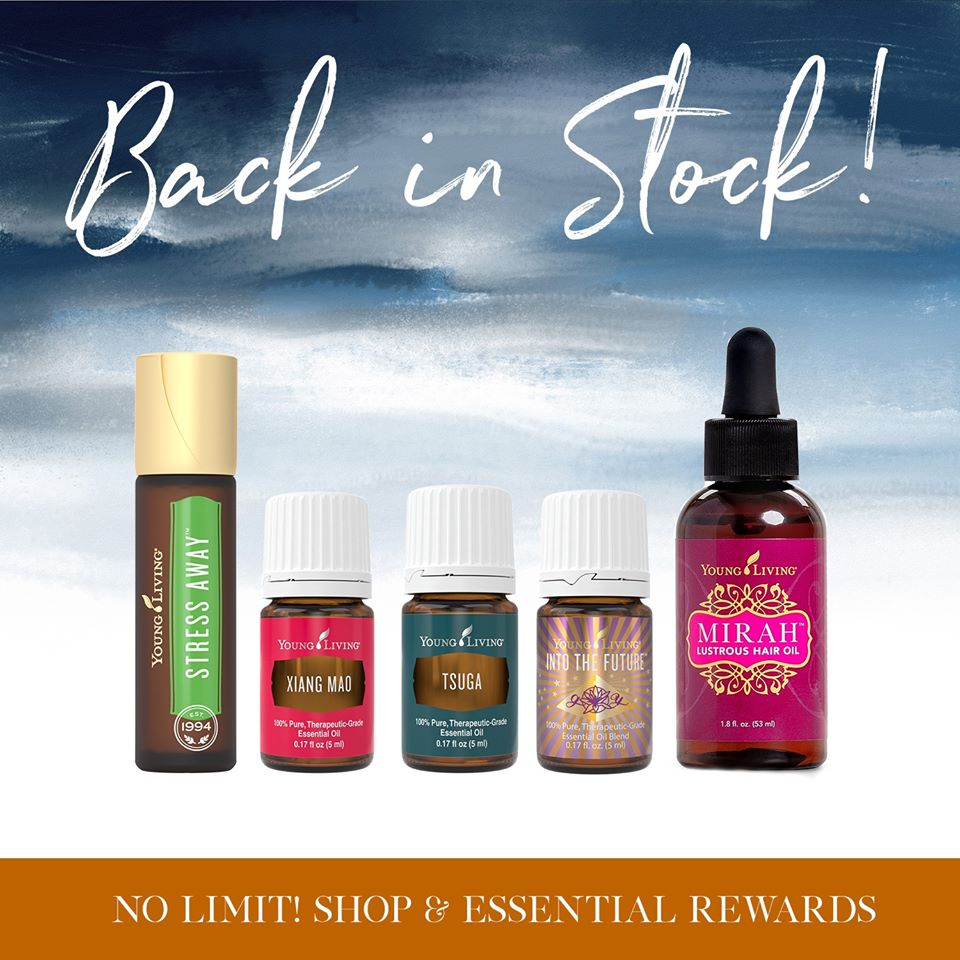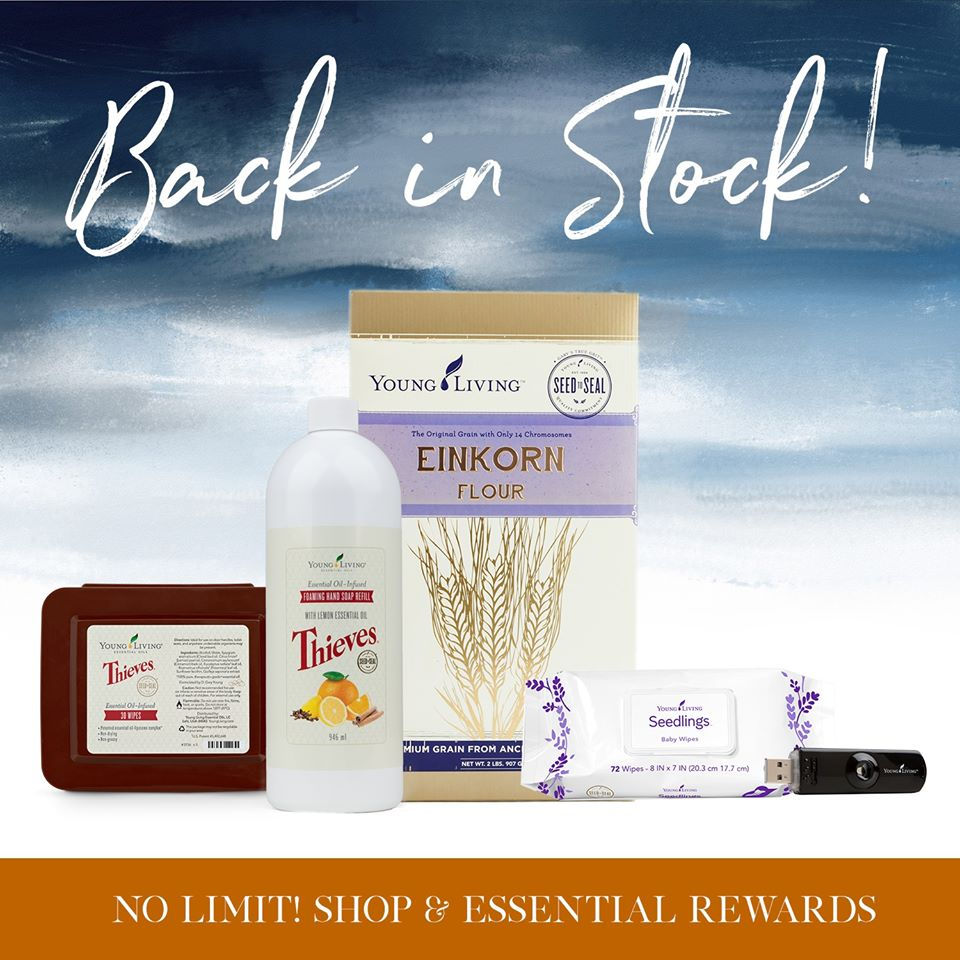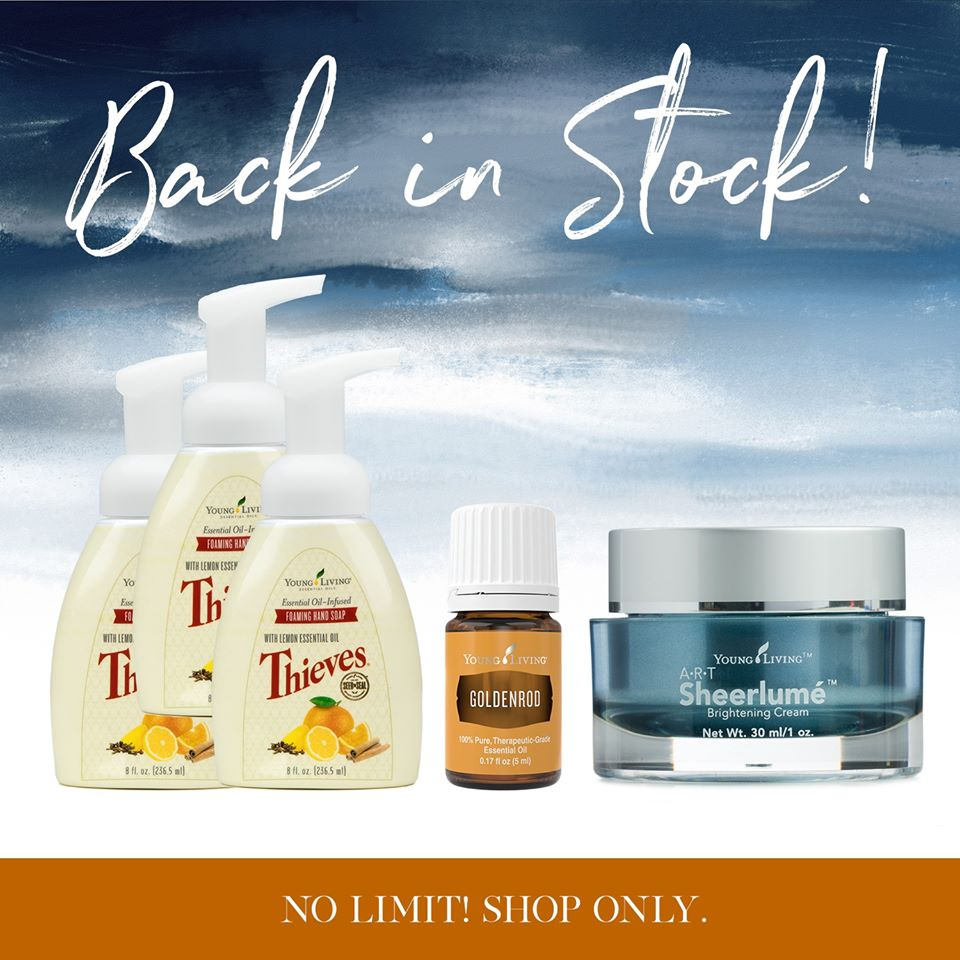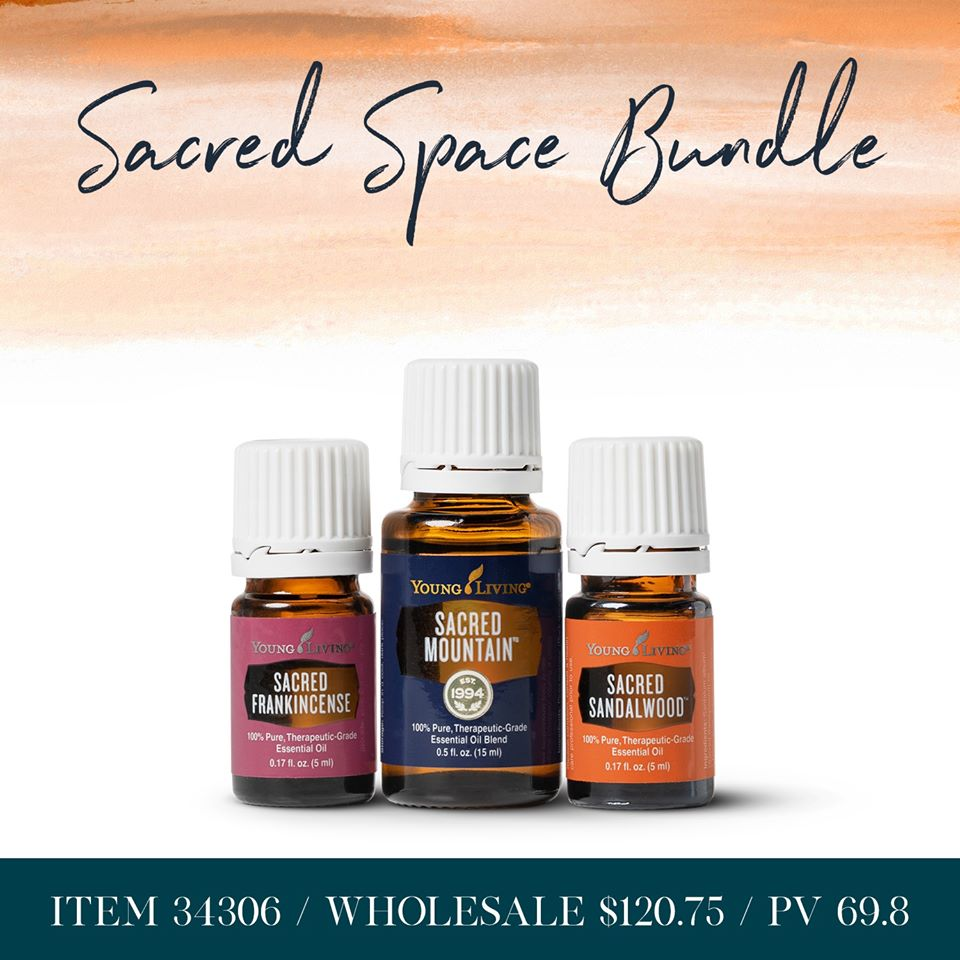 SACRED SPACE BUNDLE
Young Living has created the Sacred Space Bundle, available from June 3 at 12 noon, MT, until July 24 at 11:59 p.m., MT, or while supplies last. Just so everyone is SUPER clear, this bundle is a savings of over $59!!!
This bundle includes:
Sacred Frankincense essential oil, 5 ml
Sacred Sandalwood essential oil, 5 ml
Sacred Mountain essential oil blend, 15 ml
Item No.: 34306
Retail Price: $143.25
Wholesale Price: $120.75
PV: 120.75
No limit; Shop and Essential Rewards
(Savings of $59.25)
🛒BACK IN STOCK ITEMS🛒
What's back in stock this week?
(Please note that many of the Thieves items below are now available on Essential Rewards!)
THIEVES WIPES
Item No.: 3756
Retail Price: $17.76
Wholesale Price: $13.50
PV: 13.5
No limit; Shop and Essential Rewards
SHEERLUME
Item No.: 4833
Retail Price: $91.78
Wholesale Price: $69.75
PV: 69.75
No limit; Shop only
SEEDLINGS BABY WIPES, 3-PK
Item No.: 21671
Retail Price: $33.55
Wholesale Price: $25.50
PV: 20.5
No limit; Shop and Essential Rewards
SEEDLINGS BABY WIPES, 6-PK
Item No.: 21868
Retail Price: $66.12
Wholesale Price: $50.25
PV: 40.25
No limit; Shop and Essential Rewards
MIRAH HAIR OIL
Item No.: 23705
Retail Price: $35.20
Wholesale Price: $26.75
PV: 26.75
No limit; Shop and Essential Rewards
INTO THE FUTURE ESSENTIAL OIL BLEND
Item No.: 3369
Retail Price: $35.53
Wholesale Price: $27
PV: 27
No limit; Shop and Essential Rewards
STRESS AWAY ROLL-ON
Item No.: 4472
Retail Price: $38.82
Wholesale Price: $29.50
PV: 29.5
No limit; Shop and Essential Rewards
XIANG MAO ESSENTIAL OIL, 5 ML
Item No.: 4658
Retail Price: $36.18
Wholesale Price: $27.50
PV: 27.5
No limit; Shop and Essential Rewards
GOLDENROD ESSENTIAL OIL
Item No.: 3562
Retail Price: $32.57
Wholesale Price: $24.75
PV: 24.75
No limit; Shop only
USB DIFFUSER, BLACK
Item No.: 5223
Retail Price: $30.59
Wholesale Price: $23.25
PV: 12.25
No limit; Shop and Essential Rewards
TSUGA, 5 ML
Item No.: 3352
Retail Price: $32.57
Wholesale Price: $24.75
PV: 24.75
No limit; Shop and Essential Rewards
THIEVES FOAMING HAND SOAP, 3-PK
Item No.: 3643
Retail Price: $32.57
Wholesale Price: $24.75
PV: 24.75
No limit; Shop only
THIEVES FOAMING HAND SOAP REFILL
Item No.: 3594
Retail Price: $51.97
Wholesale Price: $39.50
PV: 39.5
No limit; Shop and Essential Rewards
GARY'S TRUE GRIT EINKORN FLOUR
Item No.: 5043
Retail Price: $11.18
Wholesale Price: $8.50
PV: 4.25
No limit; Shop and Essential Rewards