Oct 7, 2020 11:35 AM Central
Are you wanting more Zinc in your diet?
Take a look at the Protein Powders
Available in Chocolate and Vanilla Spice
100% of the Daily Recommended Requirement
Packed with B Vitamins
~ and so much more ~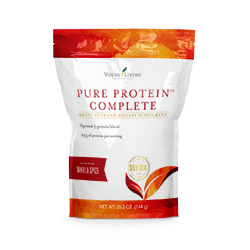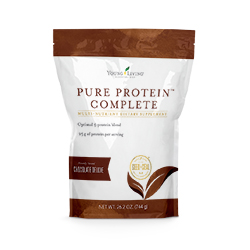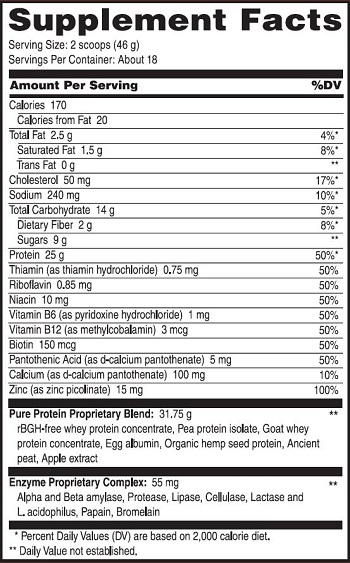 Pure Protein Complete is a comprehensive protein supplement that combines a proprietary 5-Protein Blend, amino acids, and ancient peat and apple extract to deliver 25 grams of protein per serving in two delicious flavors, Vanilla Spice and Chocolate Deluxe.
Its foundation of cow and goat whey, pea protein, egg white protein, and organic hemp seed protein provide a full range of amino acids including: D-aspartic acid, Threonine, L-serine, Glutamic acid, Glycine, Alanine, Valine, Methionine, Isoleucine, Leucine, Tyrosine, Phenylalanine, Lysine, Histidine, Arginine, Proline, Hydroxyproline, Cystine, Tryptophan, and Cysteine. Along with a proprietary enzyme blend, these amino acids support overall protein utilization in the body.
Ancient peat and apple extract, along with a powerful B-vitamin blend, complete the formula. Together they support ATP production, the energy currency of the body. This innovative formula makes Pure Protein Complete the perfect option for those looking for a high protein supplement that features a full range of amino acids.
• Excellent source of protein
• Optimal 5-Protein Blend
• Protein Boost
• Supports the body's need for protein
• Provides a full range of Amino Acids including: D-aspartic acid, Threonine, L-serine, Glutamic acid, Glycine, Alanine, Valine, Methionine, Isoleucine, Leucine, Tyrosine, Phenylalanine, Lysine, Histidine, Arginine, Proline, Hydroxyproline, Cystine, Tryptophan, and Cysteine
• Protein metabolism support
• elevATP or Ancient peat and Apple extract supports ATP production,
the energy currency of the body
• Offers 25 grams of protein
• No trans fat
• rBGH-Free Whey
• Soy-Free
• High in Protein
• Supports muscular system
• Supports the body in building lean muscle
• Supports ATP production
• Delivers amino acids
• Supports energy levels
• Post-workout muscle recovery