Jul 14, 2017 12:04 PM Central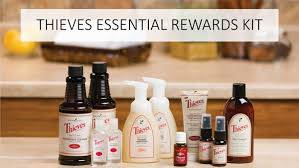 I want to share a few statistics and facts with you about chemicals in the home and your health. Did you know that Americans now spend between 80-90% of their time inside, and that the average American home contains over 63 hazardous products? In addition to 7 million accidental poisonings each year in America from chemicals in the home, chemically-manufactured household cleaners are the number contributor to air pollution indoors, where air quality is 7 times more polluted than the outdoors, even when considering pollution caused by vehicles and factories! A 15-year study revealed that women who work at home have a 54% higher risk of developing certain health problems than women who work away from the home. The only thing linked to this increased risk was increased exposure to household cleaners! And it gets worse when you consider the toxic chemicals in our personal care products! From antiperspirants to perfumes, from toothpastes to skin care products, Americans have been unknowingly poisoning themselves and their families with hundreds of chemical compounds that the body is unequipped to deal with. Experts agree that anyone serious about experiencing improved health today and in the long-run must begin to replace products made with toxic chemicals, with personal care and household products that are safe for the body. And what if there were some products that were simpler, less-expensive, and more effective than the toxic products?
The Thieves Essential Rewards kit provides the biggest bang for your buck! At a cost of only $115 plus tax and shipping you receive well over $200 worth of product. You receive 2 bottles of household cleaner which is so concentrated you can make up to 9 gallons of cleaner!!! plus all the other fine products; toothpaste, hand soap, mouthwash, hand sanitizer, thieves spray, and a bottle of Thieves Essential oil.