Jan 31, 2023 11:19 AM Central
We are currently clearing out the Dryer Ball Collection.
The retail value is $65 however you can get it for only

$15

until supplies run out

.
We are doing a 28 Day Bergamot Challenge and this is an excellent way to stock up!
Bergamot is so amazing for all heart support; emotional, cardiovascular, etc.
So take the time to love on yourself and order a few sets of these ~
I like to use the dryer balls as a toy for kids or pets to play with ~ a few drops of Lavender (which also comes in this set) or any other calming oil is amazing for their emotional support.
And if this is your first time ordering, you can receive an additional 15% off your first order.
Great time to enroll your loved ones, significant others, friends, coworkers ~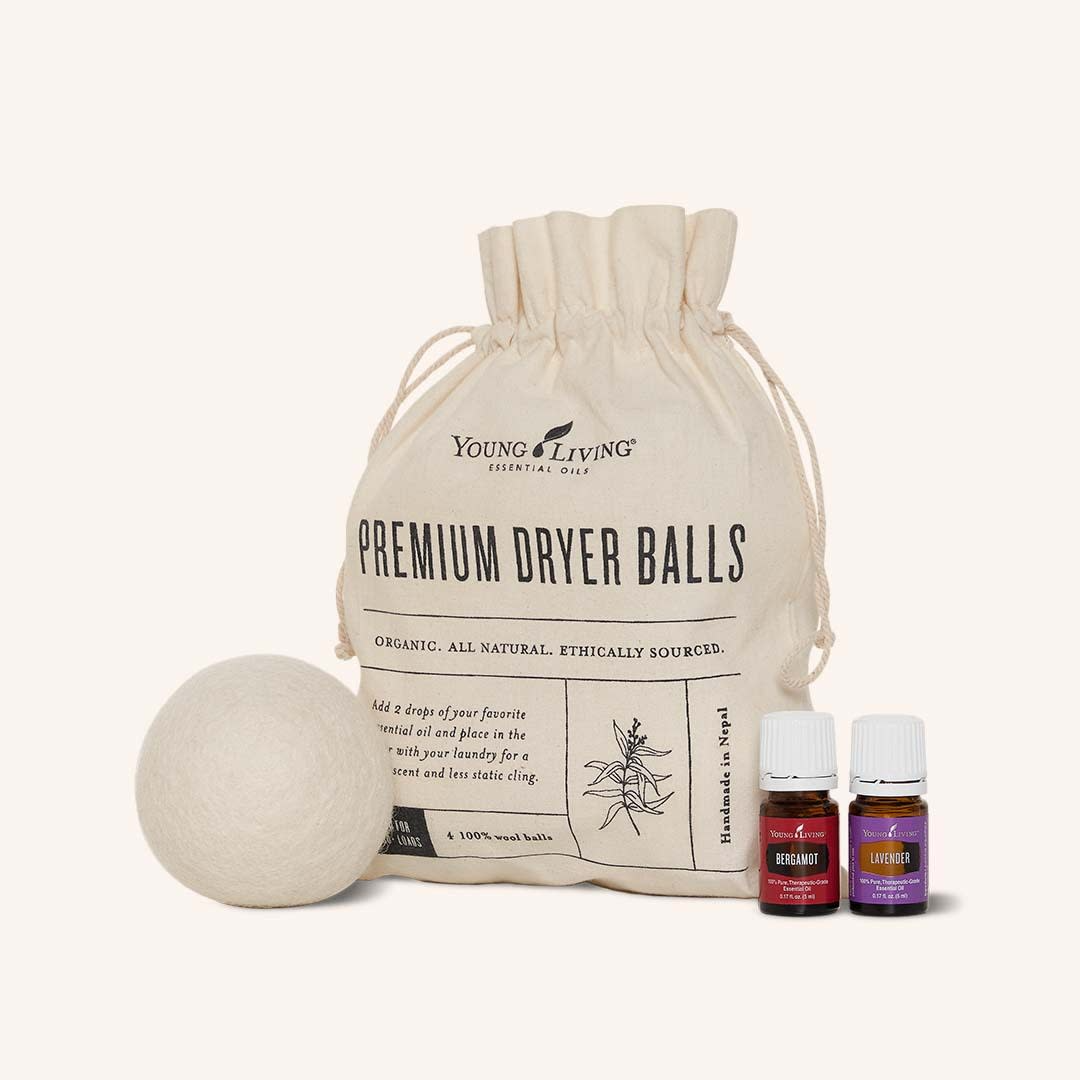 Nepalese Wool Dryer Balls Collection
Replace your dryer sheets with ethically sourced, organic, dye-free wool dryer balls in a 100 percent cotton carrying bag. These reusable dryer balls, which reduce your global footprint in a simple yet effective way, cut drying times by 5–10 minutes and can be repurposed as fabric refreshers in your drawers and closets. On top of their environmental benefits, these dryer balls are a lifesaver for helping speed things along when you're in a time crunch and need to quick-dry an item of clothing for a party or job interview. Simply add a few drops of Bergamot or Lavender for a fresh scent that will keep you feeling inspired.
This collection includes:
4 Wool Dryer Balls
Cotton Carrying Bag
Lavender essential oil, 5ml
Bergamot essential oil, 5ml