Nov 30, 2019 05:04 AM Central
Black Friday Specials have been extended through Saturday, November 30 until 11:59 p.m. Mountain Time
Here are just a few of the items still available ... to see the entire selection of what is available, login to your account, go to "Products"; there you will see "Black Friday"; click on that and you will see what is still available for purchase. If you don't have an account yet you can get started for as little as $35 plus tax and shipping.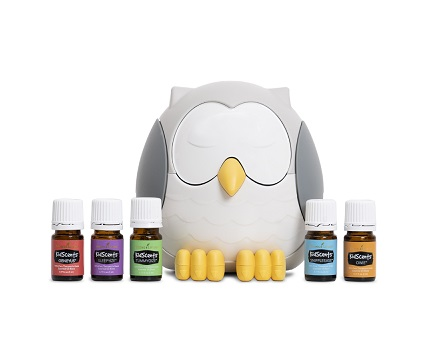 Our Black Friday sale wouldn't be complete without Feather the Owl in the mix! Get your kids even more excited about essential oils with a set that any child will be giddy to get. With various light settings and a friendly face, they'll love using Feather as a sweet scent-diffusing night-light. KidScents® Owie after a rough tumble, KidScents SniffleEase for winter blues, Kid's GeneYus for study time, KidScents SlepyIze for a good nights sleep and all the rest (I use the SleepyIze myself), KidScents TummyGize to relieve stress that has settled in the tummy, and more!
This bundle includes: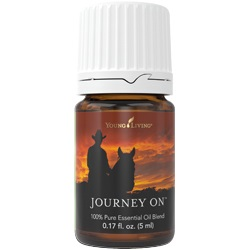 When D. Gary Young formulated an oil blend, he did it for a purpose. When he selected the oils for Journey On™—originally developed for the World Peace Caravan—he was about to embark on a journey to unite others in bringing peace to the world. Now Young Living and the Young family are pleased to share Journey On as a commemorative oil blend to honor Gary's life, his vision for peace and unity, and his passion for essential oils.
This inspiring aroma is herbaceous and earthy and includes a careful selection of powerful oil blends, including Dream Catcher™, ImmuPower™, and Motivation™, along with Copaiba, Cinnamon Bark, and Peppermint essential oils. Its beautiful, grounding aroma is meant to inspire people everywhere to celebrate what makes us unique and show greater understanding and compassion for one another. Use this inspired blend to be motivated in your personal journey toward whole-life wellness.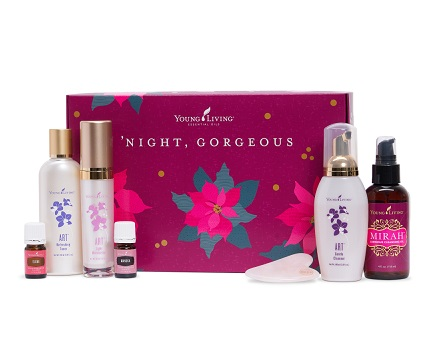 Black Friday exclusive
Save 20%
Start dual cleansing with Young Living's 'Night, Gorgeous Bundle. Begin by using Mirah® Luminous Cleansing Oil to dissolve makeup and impurities, followed by ART™ Gentle Cleanser, so you feel extra-fresh faced. Once your face is clean, follow with ART Refreshing Toner. Then treat yourself to a mini massage by applying Manuka and Elemi to your rose quartz gua-sha stone and rubbing along your jaw line. Before you head to bed, moisturize with ART Light Moisturizer. Everyone at the holiday party will be begging to know how you got your glow!
This bundle includes:
YL-branded rose quartz gua-sha stone
The following favorites are also 20% off
Thieves ..... Lavender.....Stress Away.....Peppermint.....Lemon.....Tea Tree.....Orange.....Cedarwood
DiGize.....Panaway.....Citrus Fresh.....Bergamot.....Blue Cypress