Jun 26, 2022 11:53 AM Central
Seven

years ago, on

July 3, 2015,

I enrolled with

Young Living

.
The Starter Kit I enrolled with was the

NingXia Red

Starter Pack.
I had done months of research looking for the highest antioxidant drink
available on the market and found

NingXia Red.
NingXia Red

has been a real life-changer for my family and friends who
consume it on a regular basis.
Recently

Young Living

had a convention in which they shared the results of clinical studies
done in regards to

NingXia Red.
Below you will find the graphics showing the result of the studies along with some of the
BEST.DEALS.EVER

when purchasing

NingXia Red.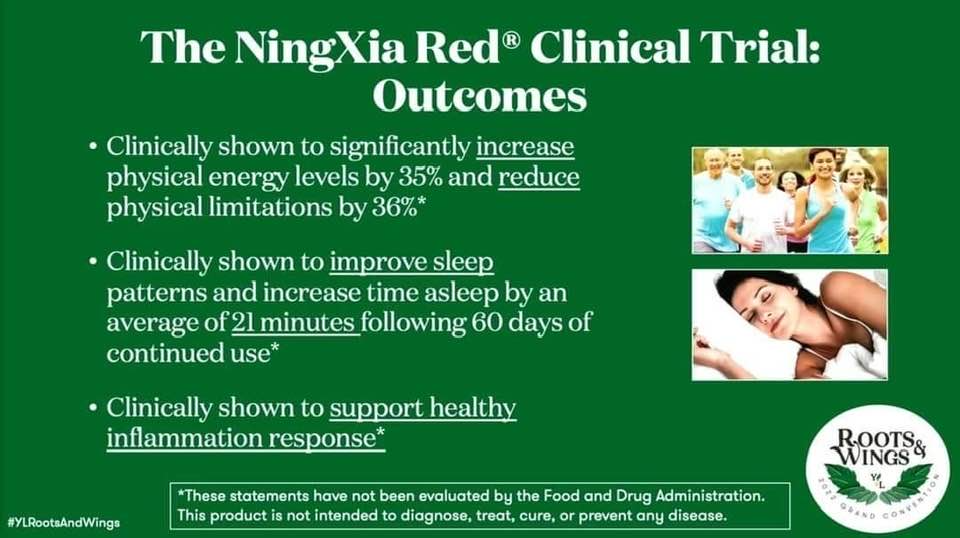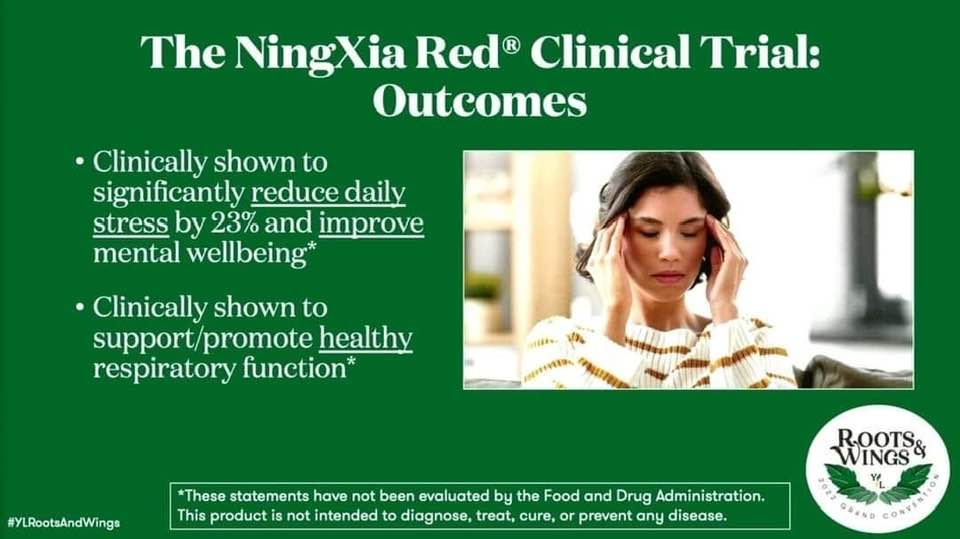 NingXia
Red Bundle
~

$135 PV 100
Currently available on Loyalty Rewards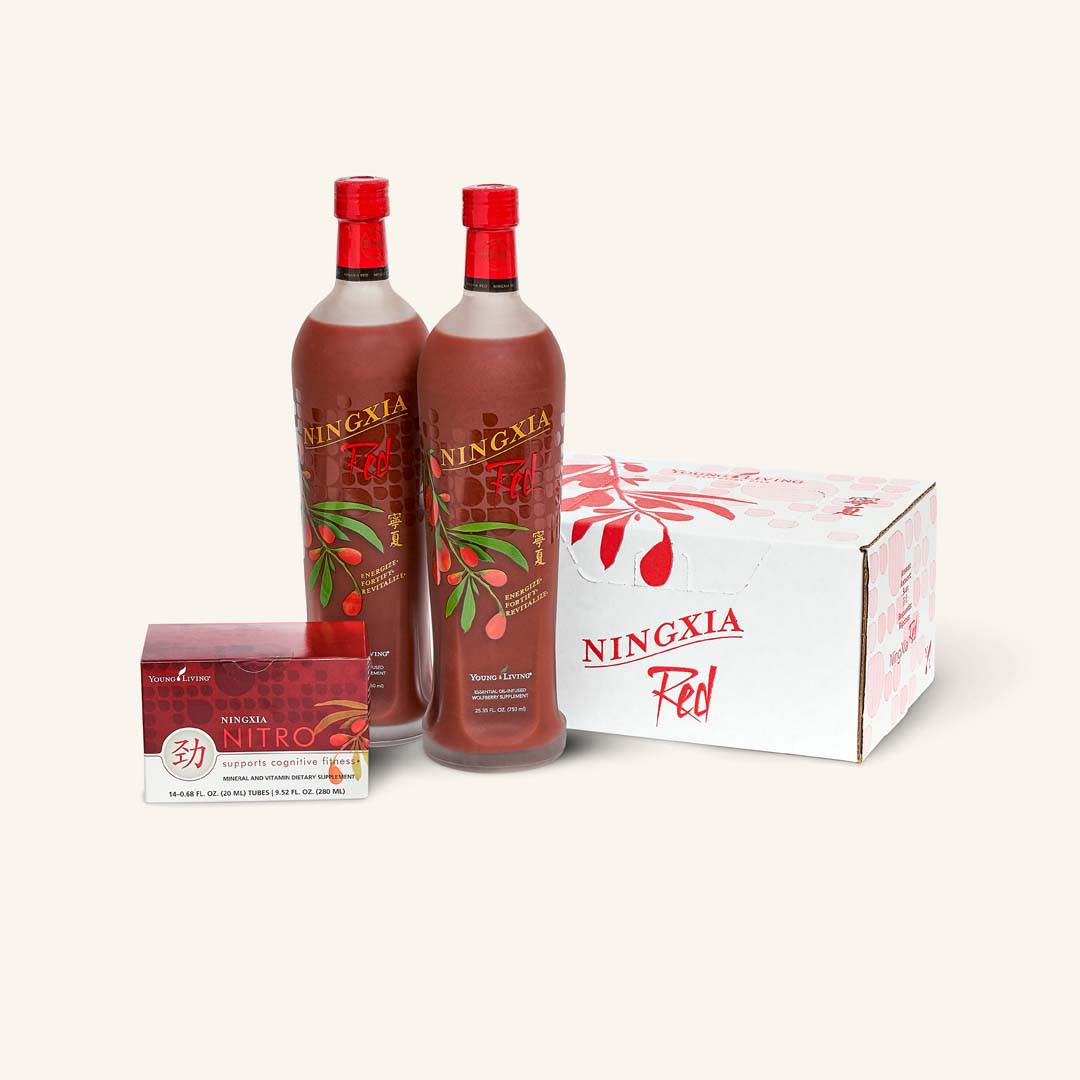 NingXia Red Essential Rewards