Jul 21, 2020 10:53 AM Central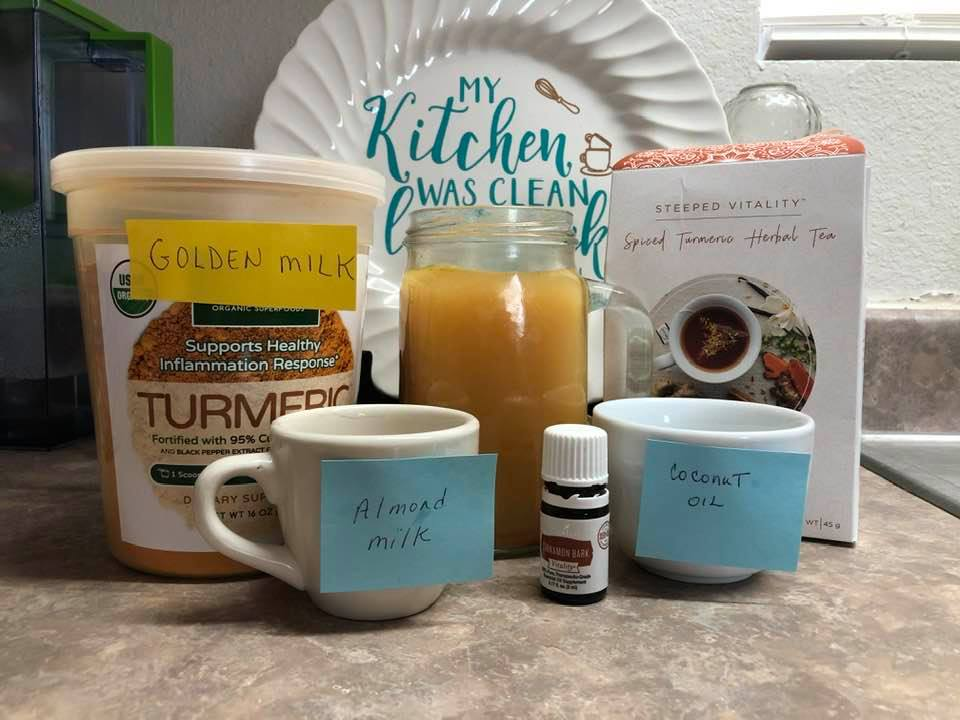 Here is a statement by Dr. Mercola:
I have included the link to his entire article at the end of this message.
Turmeric Lowers Inflammation and Blood Sugar Levels
Curcumin is one of the most potent anti-inflammatories in nature, which is why, if you're struggling with any inflammatory disorder, golden milk is a beverage worth trying.
Many chronic diseases have inflammation at their root, and even if you're currently healthy, you may benefit from an anti-inflammatory beverage like golden milk, particularly if you eat an inflammatory diet (one that is high in processed foods, sugars, and/or grains).
Curcumin can inhibit both the activity and the synthesis of cyclooxygenase-2 (COX2) and 5-lipoxygenase (5-LOX), as well as other enzymes that have been implicated in inflammation.
A 2006 study also found that a turmeric extract composed of curcuminoids (curcumin is the most investigated curcuminoid) blocked inflammatory pathways, effectively preventing the launch of a protein that triggers swelling and pain.4
Separate research among people diagnosed with metabolic syndrome also set out to determine curcumin's effects on inflammation. Half of the participants took one gram of curcumin powder daily for eight weeks while the other half received a placebo pill.
At the end of the study, the curcumin group had lower levels of three blood markers of inflammation, including C-reactive protein (CRP), along with lower fasting blood sugar and hemoglobin A1c (a measure of longer-term blood sugar levels).5

For comparison, the placebo group had higher blood sugar levels and increased inflammation after eight weeks. When the researchers evaluated eight previous studies, they, too, confirmed that curcumin leads to reductions in CRP levels.
They concluded that short-term supplementation with bioavailable curcumin significantly improves oxidative and inflammatory status in people with metabolic syndrome, and could be regarded as a "natural, safe, and effective CRP-lowering agent." (Link to entire article below my recipe)
Here is my recipe for Golden Milk
Golden Milk Recipe
Loaded with turmeric to
Support Healthy Inflammation Response
I start with 20 oz of hot water
Add 1 Pouch Spiced Turmeric Herbal Tea
Let steep for 5 minutes
Remove Tea Bag
Add 1 Tablespoon Coconut Oil
Almond Milk to taste
1-2 drops Cinnamon Bark Vitality
May add honey to taste if you wish
May also use Coconut Milk in Lieu of Almond Milk