Mar 25, 2021 11:32 AM Central
What a Wonderful Thursday!!!
2 of my favorite items are now back in stock
AND CHOCOLATE is now HALF PRICE!!!
NingXia Zyng Energy Drink
Royal Hawaiian Sandalwood Hydrosol
Be sure to add the letter "d" at the end of the Chocolessence Item Numbers
21820D ~ Peppermint Almond
29036D ~ Tangerine/Ginger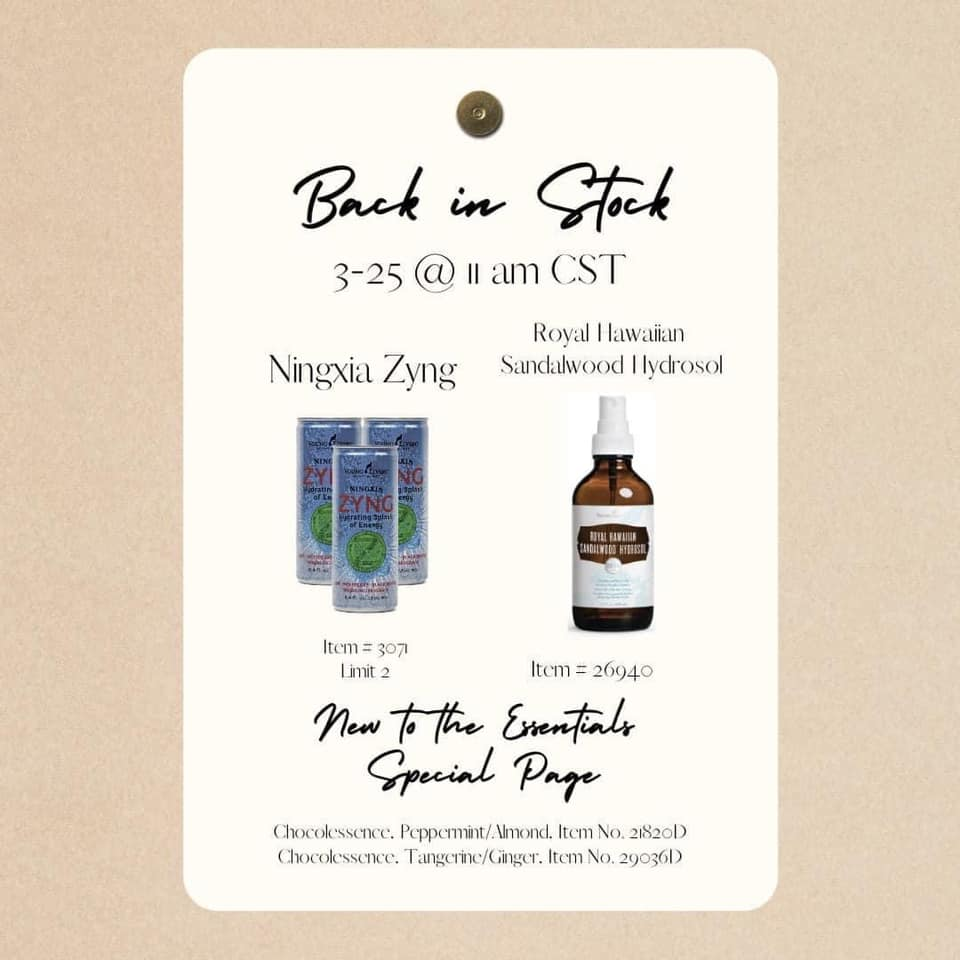 Royal Hawaiian Sandalwood Hydrosol was my best friend when I developed skin irritation due to stress.
It immediately soothed and relieved the itchiness and left my skin moisturized.
It is great also when our skin has absorbed too much sun and with
beautiful days coming upon us this will be a perfect addition to your arsenal.
If you are not yet a Member there are several Kit options available
(575) 574-2581 adelina.c.fast@gmail.com